Inside a small spherical dome near Iceland's Heilig geothermal power plant, carbon dioxide-rich water is pumped hundreds of meters into porous basalt rock, where the carbon dioxide reacts with metals in the rock to form carbonates. It is kept safe for thousands of years.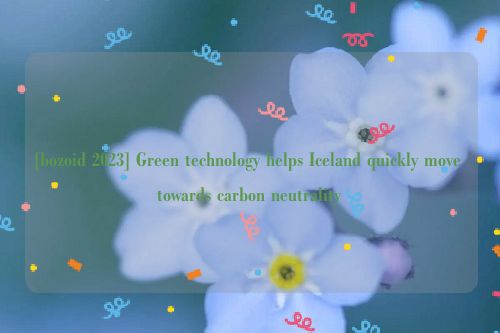 This project is one way to make Iceland carbon neutral. The website of the British magazine 'New Scientist' highlighted in a recent report that Iceland is developing a set of technologies aimed at achieving carbon neutrality by 2040, which could be 'green' for other countries as well.
Almost all electricity comes from renewable sources.
Iceland is ahead of other countries in renewable energy. In the 1930s, Iceland began to develop geothermal energy, and the first project was to provide hot water for swimming pools, schools and hospitals in the capital, Reykjavík.
In the 1970s, the Icelandic government pushed ahead with geothermal and hydroelectric power. Today Iceland's electricity comes almost entirely from renewable sources. About 70% is hydroelectric and 30% is geothermal.
Also, around 90% of Iceland's heat comes from hot water from geothermal power plants, and still only a handful of independent buildings use oil boilers. This puts Iceland far ahead of other EU countries, where on average only 23% of its heating and cooling energy comes from renewable sources.
In the current energy crisis due to geopolitical conflict, the merits of new and renewable energy are being emphasized. Rising electricity prices have taken a toll on residents and businesses in many places, but electricity costs remain low in Iceland. Iceland's cheap green energy has attracted a steady stream of companies such as data centers.
Iceland, which uses renewable electricity to power data centers or manufacture products sold abroad, is effectively exporting green energy around the world.
However, Iceland is still debating how much to expand renewable energy production to support the industry. Iceland still has plenty of electricity, but some of the best geothermal attractions are in scenic locations.